Student Jobs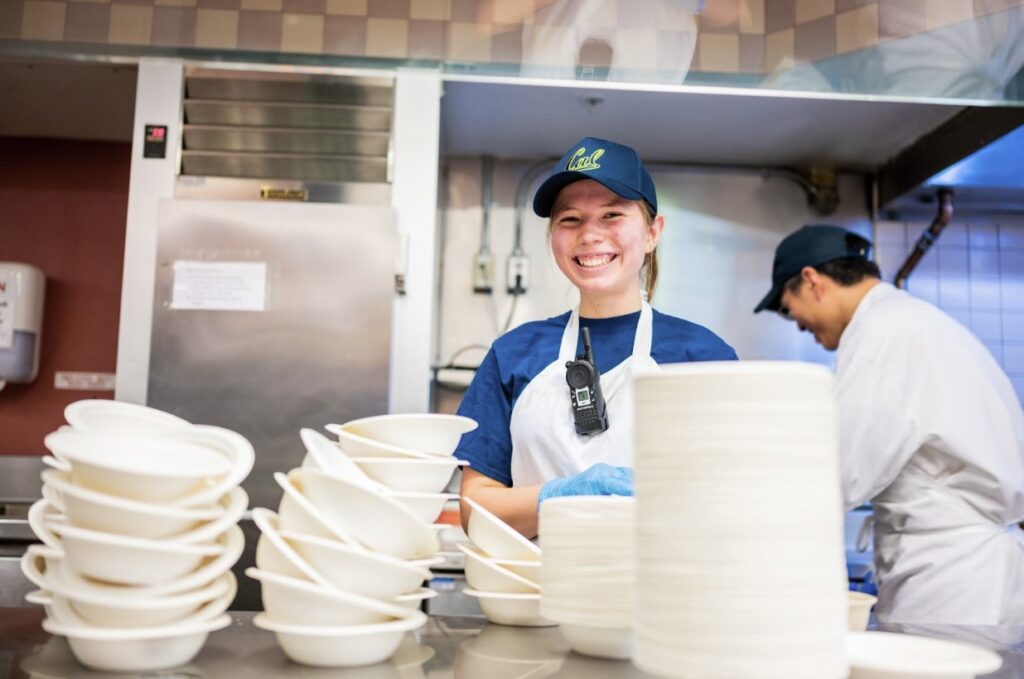 Berkeley Dining offers a variety of opportunities for students who want to work on campus while attending school. If you enjoy working with people and want to learn valuable skills, this is the job for you! 
We employ students at our dining commons, campus restaurants, convenience stores, as well as catering. The hourly range for these positions is $18.07-$19.74.
Perks
Student employees at Berkeley Dining receive perks including free meals for each shift worked, flexible work schedules, and more. 
Growth Opportunities
At Berkeley Dining we believe in creating growth opportunities for all of our student employees! Students typically start as food service workers as they learn the various entry-level tasks. These positions might include dining room attendants, dish room support, and line service. Growth opportunities start as soon as our student employees feel ready to take on more. For example, students can transition into:
Leads, who help run the floor with management and train new team members
Student Supervisors, who work alongside their student managers, human resources, and dining leadership to shape and maintain our Student Employee Program
Administrative assistants
Special events support
And more! 
Please email if you have any questions: caldining_studentjobs@berkeley.edu